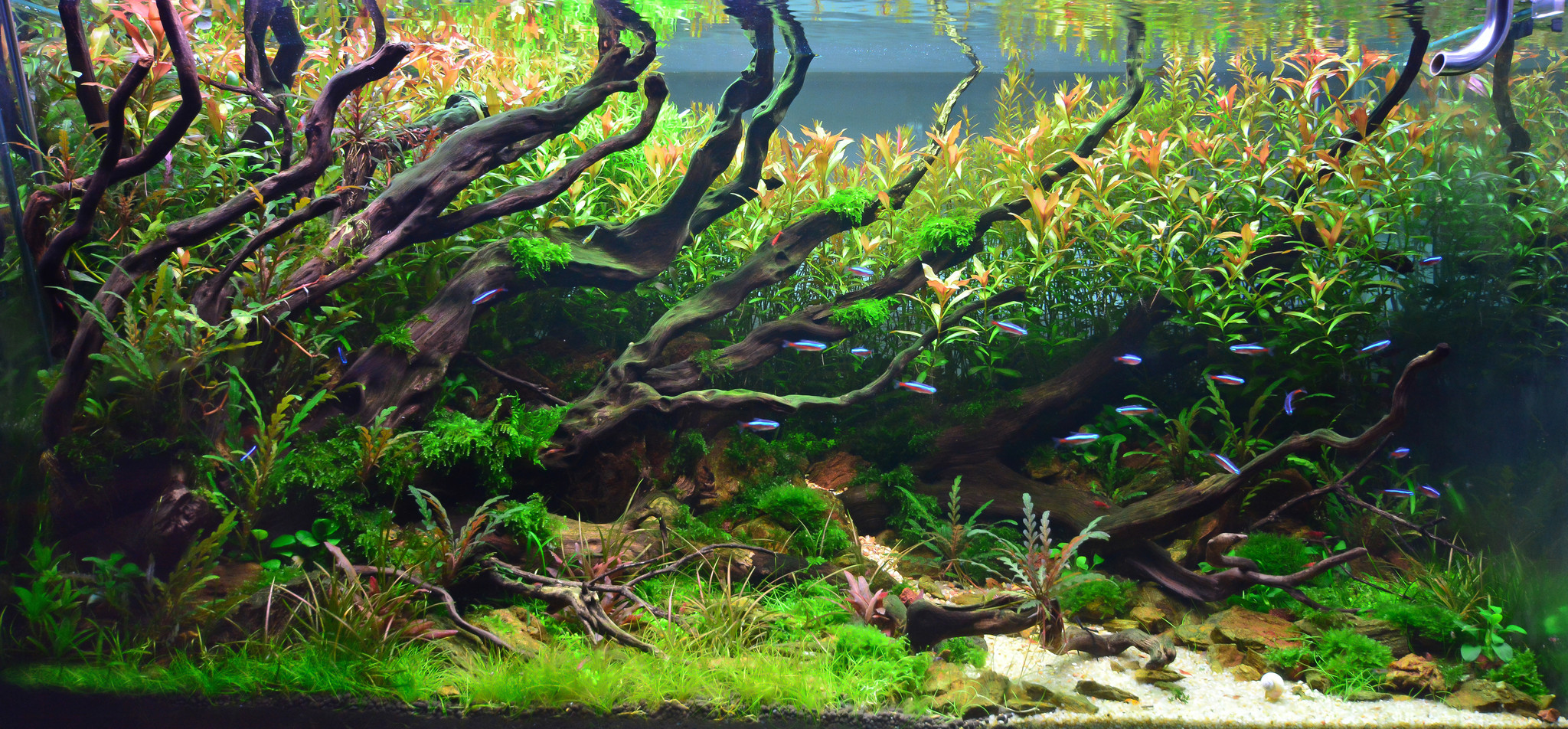 somethingFISHY provides ongoing professional aquarium maintenance services assuring your fish, aquatic creatures, and live plants thrive in their environment. In order for your aquarium to function to its fullest potential, care and attention to the aquarium system and animals must take place on a regular basis.
We are fully committed to providing a maintenance schedule that is considerate of your lifestyle and busy schedule, at home or at your business.
Maintenance can be as often as weekly, where we focus on preventative maintenance or maintenance service that's just a monthly cleaning. During the service, the aquarium will be cleaned and inspected for functionality and overall health to ensure a beautiful aquatic environment. Whether your aquarium is saltwater or freshwater, we are committed to delivering successful aquarium service.
Typical aquarium maintenance and regular cleaning consists of the following:
water changes, aquarium cleaning, check ph level/alkalinity, salinity, and ammonia levels using water tests and a ph test kit, use a siphon gravel vacuum to remove detritus, remove algae buildup, treat tap water with water conditioner to remove chlorine and chloramine, replace your filter cartridge, clean any type of aquarium filter including canister filter, sump, or hang-on-back.  We will also monitor the health of the animals and either perform treatment medications or educate the client on doing so themselves.
Having your own slice of the Amazon, Great Barrier Reef, or African rift lake has never been easier. If you like the look of an aquatic Garden of Eden filled to the rim with aquatic life, plants, and tropical fish then look no further than the nature aquarium.
Aquarium design can be challenging, but here at somethingFISHY we strive to build awe-inspiring custom aquascapes. We believe that aquariums in Orlando and all Central Florida should be pieces of living art, in both function and aesthetics.
We also offer our clients custom designed, one of a kind, show quality terrariums, vivariums, and paludariums. These are built by hand, in house, and utilize all natural plants and organic material, with supporting fauna, to create a self-sustaining ecosystem that uses biological filtration and virtually eliminates harmful waste, so it requires little to no maintenance from the owner, while remaining visually stunning. They literally look like a slice out of the rain forest. We have several of our hand-crafted design templates on display at the store. We would love to design one for you.
In reef tanks we combine beauty and viability to create stunning visuals, as corals encrust the rockwork, and fish peacefully glide by. Nothing compares to watching a flurry of color dance around your own saltwater aquarium. We specialize in biotope and nature aquarium styles, as well as offer more contemporary styles such as Dutch, Diorama, and Iwagumi. Tailoring these design types to your individual desires and aesthetics, you can be assured that each aquascape will be your own personal work of art.
Our knowledgeable staff provides the best in customer service in all of Central Florida. We have experience with small to larger tanks and keep all your water parameters and chemical levels at a safe level with scheduled maintenance service. Your aquarium environment will have never been better! Call today or stop by our store and we will be happy to come up with an aquarium maintenance plan that works for you.